Dave Wilkes: E1 Music VP of A&R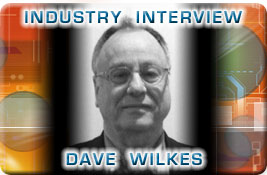 How does an up-and-coming emcee, producer or rapper stand out starkly on the music industry's radar? If you think the answer is spending many long hours submitting your material to as many A&R recruiters as you can find, you might be surprised at what an iconic A&R veteran has to say. Dave Wilkes is Vice President of A&R at E1 Entertainment, formerly Koch records. As the exclusive distributor of Death Row Records - the notorious independent Rap label through which Tupac, Dre, Snoopy, and Suge Knight found fame - E1 Entertainment auditions the work of hundreds of new rap and hip hop emcees and producers. Death Row has been growing steadily since it's deal with E1 Entertainment, and every MPC-wielding beat chemist wants a slice of that pie. As VP of A&R at E1 with a decades-long career of recruiting and managing artists who have defined the music industry, Dave Wilkes is

exactly the kind of industry insider who needs to notice you, whether you're a producer, singer, or songwriter. With years of experience looking after recruiting established recording artists, Wilkes understands the industry's competitive nature well as anyone. So, producers who want to get noticed by companies like E1 Entertainment, listen up.
Hip Hop Game = Intense Competition
The first thing Wilkes will tell you about E1's hip hop A&R team is that they're overworked:
"because we're an independent company, each one of the employees probably works as hard as 2 or 3 employees [compared to] the way these businesses used to be run." Part of that workload comes from the plethora of rap and hip hop artists that approach E1 to get their beats and rhymes noticed. "In the hip hop area, people seek us out like crazy… that's a gigantic revenue centre for us," Wilkes Said. Since hip hop is such a bustling sector of E1's business, they don't have time to consider producers who haven't poured their souls into the work they do.
How Do You Get Noticed By A&R?

According to Wilkes, to put it simply: be original. While many producers try to impress by emulating the style of their idols, like Timbaland, Blaze, Madlib, etc., the producers that get noticed are the ones that bring something new and interesting to the established musical themes and techniques.

"You have to develop a unique, idiosyncratic sound or repertoire. It has to be something different for you to stand out among the hundreds that we hear every week… Be unique: stand out in quality and texture and repertoire." In other words, copying your favorite music producer misses the point of music production. While you can learn production techniques, hints, and tricks from established producers, you must grow your own style by conducting your own experiments, and by willing yourself to break the mold. Surprise your listeners.
Build Your Own Music Scene
It might be tempting to sit and build beats at home, and send them with high hopes to record label A&R reps, but according to Wilkes that's a dubious strategy. He suggests starting your career simply by getting involved: by getting to the club and finding a DJ who will play your beats, or an emcee interested in rapping over them.
"Try to establish something on a regional or a local level that will allow a record company to discover you, rather than you trying to spend all your time calling record companies. So many people call us, but the ones who are putting that energy into establishing something in their region, you know, there's people in every record company that do nothing but scour local clubs or internet sales. [We can find you] if you have … your own music on the internet, and you're actually doing something to drive people to your website so that they can buy it."
Wilkes's Own Example
Wilkes's career began, humbly, as the doorman at The Bitter End, the notorious NY nightclub that birthed many of America's biggest comedians, actors and Singer/Songwriters. "The Bitter End was the center of the music business and the comedy business in the United States, it was the hottest club in America."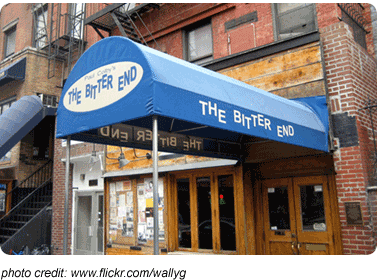 When asked about how it's possible to get from doorman all the way to manager, Wilkes draws a perfect rough sketch of a career that grows naturally on its own momentum: "You start talking to people, and you find out who is good and who is new, and you start to talk to them, and then you end up managing them, and then all of a sudden you've got a management company, and then you become the manager of the club, and then you become a publishing guy, and then some big company hears about you and hires you, and … you kind of just grow … like a recording artist would grow."
Look Beyond Your Music Genre
The upshot of Wilkes's advice should be obvious: stand out. Stand out by making a local name for yourself. Stand out by carving out a fresh niche all your own. Finding a fresh niche doesn't always mean whipping up a new style from scratch. Wilkes encourages rap and hip hop artists to take their cues from other genres.
"Everybody has to realize that there's a big musical world beyond and around hip hop, and before hip hop, too, and that's still very viable music … [Listening to music outside rap and hip hop] opens up a whole new world; you start getting into Jazz, getting into blues, and you're learning about people like Mississippi John Hurt, and I can't imagine there'd be hip hop artists who wouldn't love to know about these guys, and they probably do by the way."
Wilkes's Veteran Music Industry Advice
When you have beats or songs that you're enthusiastic about, get them out into the world. Look hard, and you'll find ways of networking yourself with the musical community around you. Maybe you'll find yourself a job as a bouncer or bartender, and you can network directly with performers. Maybe you'll volunteer as a sound man. Most Rap and hip hop artists had humble beginnings; take Yung Joc, who wrote a jingle for Revlon, or Just Blaze who got his start as a recording studio intern. If you're passionate about producing, take whatever roads are there in front of you. Be unique, be yourself, show the world.
Wilkes concludes that "music is music. All music is either great music, or it's not great. It could be hip hop, it could be classical, it could be singer/songwriter, it could be jazz. If an artist is great, [they're] unique and idiosyncratic, so they're recognizable and they have something to unique to say. You can go back to any of the hip hop artists that are very successful [and see that] they all have something to say that people want to hear… or they said something that people want to hear, and have heard, but they say it in a more unique way, and they have to have some artistic quality to them…" Whatever you do, says Wilkes: "make it your own, and have something to say."