Watchlist Artist: Nery Bauer
Somewhere in a small South Brazilian city called Criciuma, one very talented, undiscovered producer is working a humble studio to forge tantalizing instrumentals with international reach and a style that's singularly original. Nery Bauer is a self-taught producer making a reasonably successful go of hustling the online music marketplace, securing numerous placements at shockwave-sound.com, and on the British Label Fluid Ounce. His track titled "Snakes in the Road" is perhaps the most outstanding example of his unique talent, fusing jazz and house over a twisted chord progression that would have made Monk proud. You can find that song and many others by visiting www.nerybauer.com. Hit Talk is lucky to have Nery Bauer share his story with us.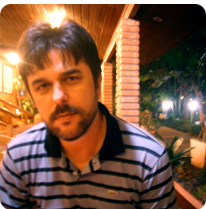 Location: I'm from Florianopolis, an island in the south of Brazil. About a year ago, love made me move to Criciuma, about 3 hours away. Most of the collaboration I do is online, but I've produced some great local artists and bands, like Stereotipos (myspace.com/stereotiposbr), singer Santolin, and finally Marcelo Mendes e os Bacanas (myspace.com/mmeosb). We're currently putting the last touches in their new album.
Musical Strengths: All my production skills are self-taught. Until a few years ago, I was never in a high quality studio. I was just working from my bedroom (and I had already released some tracks on labels). I think my production style is very odd because I developed my own techniques without knowing how people produced. This is why, for example, sometimes I prefer to make delays "by hand", in the DAW, copying and pasting bits of audio and applying envelopes to my taste. I studied classical guitar, and attended two years in a music college. I play guitar, bass, keys, but I believe my real strength is the studio, I really "play the studio" as if it was an instrument.

Influences: I have so many influences. I came from the Metal scene, so Black Sabbath, Led Zeppelin, Judas Priest and Slayer are for sure strong influences. I believe sometimes people note these influences in my music. I was very influenced by the artists on the labels Ninja Tune and Warp. I also have many influences among people like Jon Brion, Tom Waits, Rick Rubin, Eumir Deodato, Amon Tobin, Timbaland, Caetano Veloso, Benny and Bjorn from ABBA (two underrated geniuses), Ennio Morricone, Radiohead, the techno and house scenes, Dick Hyman, Les Baxter … the list goes on.
Long-Distance Success: At this moment I'm directing my career more to production for artists than on my own music. I'm doing some tracks with Serbian/French singer Jana (myspace.com/janamonaphrodisiaque). We are doing some great work, her music is very fresh, dance/pop oriented. We do all the work at distance, the same way I do with some other artists. Finding a place in the market for producing in pop/hiphop/r&b is very difficult, especially if you live away from USA or Europe. But I think I'm doing well so far.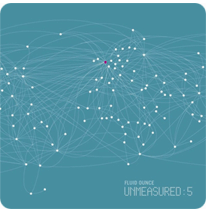 Breaking into the Sound Library Market: I tried for a long time to get jobs in my city working for the media, but only little jobs that didn't help much. So I started to contact companies by e-mail, sending them my music. I remember the first reply I received was from shockwave-sound.com. Nowadays it's one of the leaders in the online royalty-free music market. This way, I started to create a network through the internet, trying to keep constant contact with the companies, always sending them new tracks, etc.
If there are any secrets to succeed in this market (and I'm still on the way to success), one is to think different when producing music for media or libraries. If you make the same music you do when you're producing artists, it will not work. In the case of visual media, you must remember that music is just an accessory to the images, and not the main interest in the work. Also, you must make things fast. When an artist calls you, he will say, 'I need some tracks for my album for next year'. When a media company calls you, they will say, 'I need a track for tomorrow.'