Watchlist Artist Harald Ogaard
Harald Ogaard's name might not be familiar to you, but if you watch TV, chances are you've heard his music. Better known as Harry West for his West Coast influences, and for his west Norway origins, Ogaard has worked steadily to establish a respectable reputation. Though based in Norway, Ogaard's reach is international, having collaborated with notable acts from the UK and US. He also recently broke into the American TV market thanks to ModernBeats's own Song Submit service and is happily, gainfully employed doing what he's always loved.
Location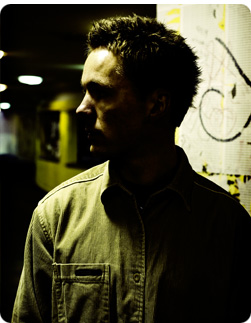 I'm from a city called Bergen, in Norway. In the underground hip-hop scene I'm probably better known as "Harry West"; I was very inspired by the West Coast sound early in my career, and I also love the western part of Norway which is where I'm from.
Growing up in a musical family and being surrounded by music since I was born, music has always been my greatest passion. Together with jazz musician and beatmaker Inge W. Breistein (aka "I.Forgot"), I founded 'Beats In The Bank' in 2008; a production company focusing on urban electronic genres such as hip-hop, RnB and various electronica.
Musical Strengths
At the age of three, I was already trying to learn chords and melodies from classical pieces by Bach and Beethoven, and basically that's how I learned to play the piano. By listening closely to anything from Beethoven to Michael Jackson, I learned a lot about music and developed my musicality.
I'm mainly self-educated, except for one year at a Sound & Music Production school where I got an A on my final exam. Influenced by a wide range of musical styles, I'd say one of my strengths is versatility; composing anything from hardcore rap beats to quirky orchestral music.
In addition to working with Norwegian artists like Lars Vaular, Rebekka B and Jan Eggum, we've produced music for rappers and singers from the UK and the US, such as Jo'Leon Davenue, V Double O, Young Twinn and Kastaway.
About a year ago I was picked up by an LA producer through Song Submit, and thanks to him (and Song Submit) I've now placed my music on Last Comic Standing, Changing Lanes, Danger Coast, Million Dollar Decorator and the Project Runway spinoff series "On The Road With Austin & Santino" on Lifetime. Composing music for TV shows is a lot of fun!
Musical Influences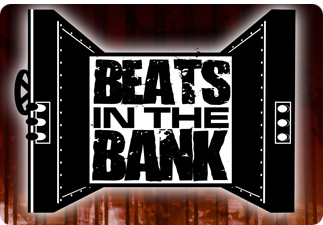 It's difficult to name just a few… Michael Jackson is my biggest influence, especially the Bad album, which I think is the greatest pop album of all time. Period. Among hip-hop producers, my biggest influence is probably Dr. Dre. From the moment I heard his beats on Snoop Dogg's Doggystyle, I fell in love with hip-hop! I can't talk about influences without mentioning Timbaland, DJ Premier, Sting, Stevie Wonder, Earth Wind & Fire, Hans Zimmer and John Barry (his James Bond scores from the 60's and 70's are simply brilliant!). Also, my family, friends and my fiancée, Ina, have all been very supportive and given me much inspiration.
Recent Projects
In 2009 we released a promotional compilation album ("Clear Out The Stocks") as a showcase of our music and all the artists involved. We're currently working on a new release, featuring rappers and singers from Norway, the UK and the US. Actually, right now we're looking for good male RnB singers (ref: Ne-Yo, Chris Brown) and female RnB/pop singers (ref: Rihanna, Miley Cyrus) for this release, so if you are one and need exposure let us know!
Musical Techniques and Advice
First of all, to get ideas and inspiration, you must of course listen to what's currently popular within the genre you're producing but also listen to different types of music. If you produce hip-hop, don't just listen to hip-hop - listen to jazz, classical, Chinese folk, etc.
In a hip-hop production (or RnB for that matter), I believe that focusing on the drum sounds is still essential to make a track sound good, despite the excessive use of 808 sounds in recent years. You can have a killer piano sample, but you can ruin the beat completely if the drums suck or don't fit the sample. Make sure the sounds fit, and the mix is tight. Spend some time finding the right kick with the right snare. In some cases, the drum beat alone can sound so great that you don't need many elements on top before it's ready to be the next rap hit. The drum loops don't need to be very complicated, they just need the little extra touch - the distinctive stamp that makes your beat stand out from the crowd.
www.beatsinthebank.com
www.facebook.com/beatsinthebank
www.myspace.com/beatsinthebank
Orchestral Showreel
Hip Hop Showreel