Watchlist Artist Tonella Roy
From the same country that brought you Sarah McLachlan and Chantal Kreviazuk, comes another notably skilled and soulful songstress, Tonella Roy. Since Watchlist is a showcase of outstanding musical talent with extremely high potential, she was a natural choice. We are enchanted… and thrilled to have Tonella on Watchlist.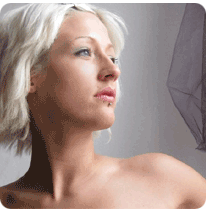 On musical experience: … Part of my training happened when I was younger. My father was a country singer, and I would spend hours by the piano listening to him play and sing. He was a wonderful influence on me musically. I also will throw a shout out to Whitney Houston! When I was younger, I stole one of her cassettes from my mom and would listen to it over and over. I drove my siblings crazy, trying to imitate her voice. But I think it was a learning experience… although now whenever I hear 'I will always love you' i get a bit nauseous.
I studied music theory in my secondary education, and have been a vocal coach for the last 6 years.
 
On her new CD's title track, "On Display": There is, in fact a story to that song. As with a majority of songs, this was inspired by a former relationship. … I wrote the song before I had decided what to do in this disaster of a relationship, and the song inspired me to woman up and take a stand for myself instead of being controlled and manipulated.

On being a musician in Toronto: Toronto is a wonderful place to be a musician, though the 'starving artist' title is duly earned here, very much the same as in any other city. The problem, of course, is that one can rake in the money by playing in a cover band or learning a repertoire of songs from the 80's to perform at corporate events. Playing original music and carving a spot for yourself in this concrete jungle is struggle - but well worth the effort. There is a plethora of talent here, and there are many venues and companies that are a fantastic support for indie artists.
I believe the potential is there for [a musician in Toronto] to be self-sustaining, if one has the guts and the balls to make the effort. I believe I have guts and balls… and you can take that anyway you like ;).
On musical influences: James Maynard Keenan is my musical god - someday I may build him a shrine. NIN, Gordon Lightfoot and Tori Amos would be up there as well.

On the band: I met our amazing drummer Adam Doige in my hometown. We had actually dabbled together musically for a while, when the previous band I was in was searching for a drummer. We played one show together at our local gay bar (oh the good old days), but he ended up moving to Toronto before anything could come of it. However, I'd say that worked out rather well. Our current bass player, Corey Melanson (Mr. Busy Bass himself), became Adam's room mate here in Toronto and was invited to join our musical efforts when I relocated.
We are in the midst of getting our new album recorded, have a pretty spectacular music video in the works and we are planning our tour for this spring! 2010 is going to be a busy year, and we are pretty pumped about it.
On with the show: Subscribe to our blog, check Facebook and Myspace to get our updates!Also for any of those in the TO area, we are playing every Tuesday evening at Graffiti's - located in the ever-awesome Kensington market area!
www.tonellamusic.com
http://www.myspace.com/tonellamusic
https://www.facebook.com/pages/Tonella/60333103635