Jack D. Elliot: The Value of Hustle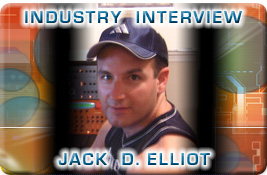 When Hit Talk interviewed Jack D. Elliot, it was between a production session for a new Kylie Minogue song and a meeting with Diane Warren and Kelly Rowland to talk about songs to use for Rowland's upcoming album.
Before that, it was television theme production and remixes for NYC Prep, Miami Social, Beyoncé Revealed, Stager Invasion and Colossal Construction. Jack D. Elliot is busy, successful and happy. He has produced dozens of hit remixes including Britney Spears's "Baby One More Time," and Nick Lachey's "What's Left of me," the latter reaching #1 on Billboard. In addition, he has worked with Taylor Dayne, Kylie Minogue, N'Sync, Christian Milian and many others. Elliot's story is one of steady ascent into music industry success thanks to persistence, resourcefulness, and tireless hustle. After several years of barely scratching out a subsistence income in pursuit of his musical aspirations, Jack D. Elliot caught a genuine break, established a reputation, and - finally - started making serious money. Elliot's story of success lights a clear path to those looking for any music industry career: be prepared to work hard for a long time, and no matter what - keep your chin up.
Hit Talk: You started your own Label in NY, Progressive High, producing mainly dance music. What kind of investment of resources did it take to get started?

Jack D. Elliot: Well, on a financial level, I was lucky… I was working for Northcott productions. Silvio, the owner of the company… realized he liked some of the music I was doing. We were kinda pitching the idea of doing a dance label together. He funded me at the time, because in my early 20s I had no money. So, he would fund the pressing of the vinyl and the CDs, and then I would run the whole thing. And then he would recoup his money, and we would do our profits from that point. So I was fortunate to have a backer to work with me. It was like a subidiary of Northcott productions. That's how that started….
Hit Talk: He must have recouped his money. You and Reina went to #2 with "If I Close My Eyes." How long was it before that dropped?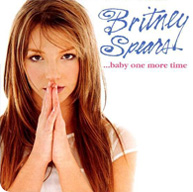 Jack D. Elliot: "If I Close My Eyes" was not with Northcott; I did that after my remixes did well. It was a while, because I was doing it underground, and I put out like 40 records from Progressive High. Some I did myself, and there were a lot of DJs that I signed. And then after I did all my remixes, that's when I really broke into the business - when I did the Britney Spears [Baby One More Time] remix. That gave me recognition and credibility, and then a couple of years after doing the remixes - it was actually after September 11th - I wrote [If I Close my Eyes] 2 weeks later, with Janice Robinson, who's a famous dance artist. When Reina cut it, when it finally came out, it was number 2… I forget what happened on Billboard, it was like the highest-climbing dance record when it came out for the first week. It was pretty cool.
But it took a while, you know - I had to pound the pavement. Honestly, I made no money for like 7 or 8 years… I had some good underground credibility and records for nightclubs and DJs, but I was still struggling at that time. It wasn't until I got my break with the Britney Spears remix that I really slingshotted into the business…
HT: So you split your time between television, and collaborating with major artists… which of those two types of projects is more lucrative for you?
| | |
| --- | --- |
| JDE: It's funny because I started getting more popular in the business in the past, say, 4 years. The music business is changing so dramatically. So, right now TV is very lucrative. It was weird… I started doing all these tracks for a couple of different companies, for library houses … it took time for [those songs] to get solicited and into shows, but all of a sudden the royalties started coming in… Now, because I've been doing the TV stuff for about 8 or 9 years, I'm getting some nice checks consistently every month from ASCAP. It's a nice safety net which, with all the economy stuff, gives me some peace of mind. | |
And you know, record sales have really diminished amazingly. You can make good money on [record sales,] but you really need to have a record to sell a million or two, or more. And there's not a lot of records selling that much any more. Unless you're the single radio player, it's hard to start banking a lot of money.
HT: It's more fun to produce records, but not as lucrative…
JDE: I love doing it, I always have my foot in the door. Especially working for Dianne Warren, … I'm constantly meeting all the artists. I get to produce her demos, then when the artist first cuts it, usually I get the production. I just did a bunch of stuff for Nina Sky, and now there's the new Kylie Minogue thing, so the opportunity is cool, I get paid, … and then have the opportunity to get the production, so it's definitely a good deal.
HT: Is TV music production something that developed independently, or did you get your foot in the door with the remixes?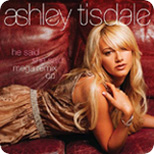 JDE: Yeah, the remixes gave me the leverage. When I did a lot of remixes for Jive records, Eric Beall introduced me to this company Firstcom, they're a library house, and they give a lot of music to all the reality shows like Access Hollywood, Entertainment Tonight. So I started doing that, and through the years I met some music supervisors, and now I'm actually writing music with a music supervisor, Matt Keirst, really awesome guy. He's the supervisor for America's Next top Model, and Beauty and the Geek, and new shows like Miami Social on Bravo… He'll give me a lot of direction, and I'll be writing a lot of stuff for specific scenes. It's fun.
HT: Sometimes dance/trance can be pretty swamped with chorus & reverb, your style is pretty clean, what influenced you to go that way?

JDE: It's my style. I'm a perfectionist, I'm always trying to learn as much as possible about engineering and trying to get the sounds as tight as possible. I always kinda compare a little differently than a lot of other DJs. They might listen to… say they listen to Tiësto or something. I'm more listening to the top engineers in the business. Say one of Rihanna's more danceable tracks: those are like the best engineers in the business. I'm really studying how they're sculpting those mixes. I'm noticing kicks, and some of those elements are sparser. And some of the trance guys might put a ton of reverb on it; that washes it out, and then by the time it gets to the nightclubs it kind of gets mushed out…

HT: Yeah… and there seem to be excessive highs on a lot of those DJ mixes.
JDE: That's 'cause they're deaf, because they're DJs (laughs)

HT: So you can dissect the stuff you model yourself after by ear?
JDE: Yeah, i mean it took a long time. I never had any lessons in engineering, I taught myself over the years. It took me years to get the hang of it. Especially compression and EQ: it seems easy when someone says it, but it's not as easy as you think.
HT: So let's back up a bit. You said earlier Northcott gave you the boost you needed to start your label. How did you get started with Northcott?
JDE: I needed a job… I swept the floors and washed the windows just to get my foot in the door. I was doing that crap at the beginning, and then I just kept telling Silvio "I can do this" and showing him my tracks, and my music. Then he wanted me to do marketing and sales because he knew I knew computers… I was constantly bringing my music in until I convinced him; he heard stuff he liked. It's like anything: you build a relationship, and then eventually he trusted me and said "well let's try this project."
HT: You deal with music managers, and with a lot of big artists. Do you have advice to producers who are looking to do the same thing?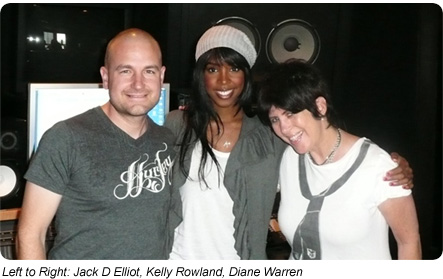 JDE: I think one of the things I see a lot of producers fail on is - it sucks - but when you want to get to the bigger level in the game, part of it … is that you have to sound like other acts for a while, until you build your name. I mean you can get lucky and have an original thing going, but if you're too original - especially now - A&R guys are so scared of signing stuff and hiring producers because everybody is losing money. So when you walk into a meeting if it sounds similar to, say, the Black Eyed Peas, they have that comfortability factor. It took a while for me to swallow that, because it's anti-musician.
I think the biggest thing is: it's called the music business. This is what someone told me a long time ago when I was working at Northcott. If you want to make music and you want to make money at it, you have to be a businessman. If you want to do music for the craft and the art, and you don't like the business side, then just do it… as an artist, not a businessman. But, you can't say "oh I want to make millions of dollars and just do my own thing," it doesn't work that way. So you have to … listen to what's on the radio and try to get the right sound, but you can still put your two cents in. I think the trick is take 70 percent of the sound and try to make it sound similar to these groups, but then throw your 30 percent in, and try to make it unique. [Take an artist like] Lady Gaga: shes got the breakbeats, she's got the 80's feel, she's got this and that. It's original in her way because she's got an artistic thing goin' on, but what you've really got to accept is it's 70 percent generic.

The last thing I would say, too, because I always like to help people to start up: You've gotta hustle. That's the biggest mistake I see. I'm not gonna say names, but people I work with….they have these great things they do - these tracks, and they're so excited, but they take a month to do a revision. When I'm doing my projects, they'll tell me they want 10 TV tracks by tomorrow morning! I work from 6am till 2 in the morning with breaks for lunch and for a show, or something. But if you wanna do this you've gotta hustle. There are so many people … that are doing the same thing as me. But if you don't hustle, forget it. It's just really difficult to survive.
HT: So you're still hustling, then. Do you think of slowing down? You seem to be in a reasonably comfortable place.
JDE: You know what's funny? I work with Diane, and I work with David Foster. To me they're the most successful people in the business. And I always thought that when you get to a certain level, the hustle would end.. and it doesn't. They hustle the same way I hustle. It blew me away. Diane will play stuff for all these A&R guys, and they don't like it or they have their politics invovled. The only advantage she has is she's one of the most famous songwriters - she can get the meetings by snapping her fingers. People jump through hoops to hear her stuff. She still … writes for 7 days a week and 12 hours a day, she's a workaholic. It seems like it just never ends, there's always some new hot thing, so you're always competing.
HT: Well… It's good to be busy, anyway.
JDE: Yeah, it's fun. I'd hate to sit around. I'd go nuts.

HT: Is there anything else you'd lke to add?
JDE: Um… my biggest thing is to tell people to keep positive, and don't let the business get you down. There's … a lot of vicious, negative people out there. People get paralyzed. It's happened to me before, but you can't let that [negativity] paralyze you. Just let it roll off your shoulders, and just move forward, because one person's gonna love your track, and the other person's gonna hate it. I've given some of my music to the same … people 3 or 4 times and the 4th time, they've paid me 20 grand for it. They don't remember 2 days from now what they heard. So, just don't take the criticism so hard… but learn from it. If it's something they say that you can grow on and improve, then… cool.